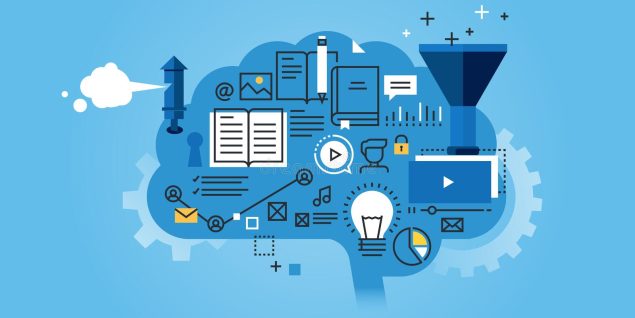 AI video generation platforms are platforms that allow you to create videos using artificial intelligence. This type of platforms help content creators to lower their production costs.
In this article, we will get to know some of the best ranked AI video generation platforms.
What is an AI video generation platform?
An AI video generation platform is a type of web platform that allows you to generate synthetic videos with artificial intelligence. With this kind of platforms you can make videos with AI generated actors that will speak the text you write. And they look totally realistic. One of our favorites is Not a Person.
How can I start using an AI video generation platform?
Getting started with an AI video generation platform is very simple. All you have to do is choose the platform you like the most, and register. You must choose a platform based on the type of video you want to make. Because depending on that you will have to choose a platform.
For example, if what you are looking for is to transfer text to video, then you can use platforms like Not a Person. Or if you want to host videos, then you can use platforms like Muse. It all depends on the type of video you want to make.
How much does it cost to use an AI video generation platform?
It depends on the solution you use, like everything in life. There are more expensive products, and there are cheaper products. In the AI video generation platform world it also happens. What you should try to find here is a balance between good price and high quality.
1.- Not a Person
Not a person is one of the AI video generation platforms best evaluated by our team. It allows you to transform any kind of text into a video with an AI generated actor that will speak your script.
You can choose from multiple AI avatars, which look totally real, and you can make them speak whatever you want.
The Not a Person platform is a very easy to use AI video generation platform. You just choose which actor you want to use, then you write the text you want it to say, and finally you download the video in the format you want.
It is also very well priced and offers a free trial.
2.- Synthesia
Synthesia is another AI platform for making videos. Its features are of great quality but it has a more corporate focus and its prices are a bit high.
The way the platform works is pretty good, just like Not a Person, you can choose from a variety of actors and make them talk.
3.- Muse AI
Muse AI is a video and audio hosting platform. It also has a great video player for its clients.
This platform uses alrtificial intelligence for indexing and searching videos.
Unlike the two previous platforms, Muse focuses on a completely different industry. Mainly for video hosting.
4.- Kamua
Kamua is a video editing platform, which allows you to cut, adjust, and resize videos using artificial intelligence.
Kamua's AI engine allows you to automate many of the tedious tasks of video editing.
For example, it has an autocaption feature, which allows you to subtitle your videos in a fully automated way. Undoubtedly, a very useful feature when you need to add captions to a long video.
It also has a line called Tinyvid, which allows you to adjust the size of your videos. So you can embed them or use them as you need.
5.- Aivo AI
Aivo AI is another video editing platform. In addition to giving you access to a large library of clips, it allows you to automate tedious tasks using AI.
If you're looking to edit your videos in the cloud quickly. Then you should take a look at Aivo AI.
While it is not an AI video generation platform like Not a Person. It will certainly help you a lot in editing your videos.
Final words
Artificial intelligence is here to stay. And more and more it goes hand in hand with content creation. As you could see throughout this article. More and more tools are using AI to help video content creators.
Solutions like Not a Person have revolutionized the way we create videos. It allows us to count on actors, without the need to use video cameras or hire them. You only have to enter the platform, choose an actor, add a text, and download the video. It's as simple as that
Or solutions like Kamua or Aivo, which save tedious tasks like adding captions to a video, focusing, cutting or rezise.
Undoubtedly, we are living a revolution in the world of AI video generation platform. And it is high time that content creators begin to adapt to these new technologies. Because you know that if there is something that history has taught us. It is that those who do not adapt to new technologies, are left behind.
I guess I don't have to tell you the story of Blockbuster and Netflix, one is a clear example of a company that did not adapt to the changes, and the other, well, you must already know it. So, if you are a content creator, the question is, are you already part of the artificial intelligence revolution in video creation?
Side note
If you came to this article out of curiosity and you are looking to accept online payments quickly. We recommend you to try our online payment solution PayForm. It allows you to create beautiful payment forms in minutes, and you can connect payment gateways like Stripe and PayPal.
Also, since you are a video content creator, you can create videos and upload them to PayForm. and then sell access to your content, where only subscribers can access it. You can try this and other features for free at the following link.