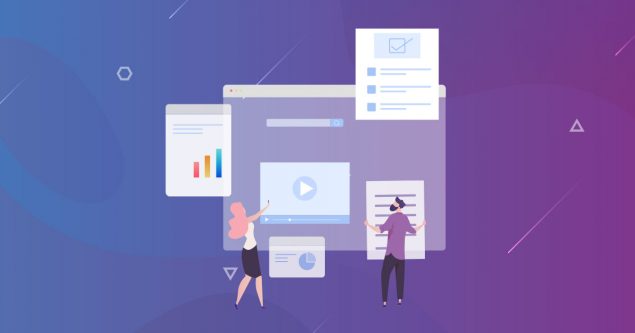 Creating landing pages for your business is a very important step in your overall acquisition strategy. And accepting payments in these landing pages can provide your business with an amazing chance to increase your conversion rate. In this article, we are going to see the best tips to create a landing page with Stripe integration using PayForm.
Create a payment form
A payment form is the most basic element in PayForm. These forms let you collect information from your customers in order to process payments, similar to the checkout form in any online shop. The main difference with other e-commerce solutions is that PayForm does not require a shopping cart to work. This makes it easy to integrate into scenarios like landing pages and build flexible and fast checkout experiences. Finally, you can break free from the shopping cart and focus on sales. This is a major advantage over other tools.
The editor of PayForm is easy to use, with a very fast learning curve. You can create from simple one-time payments or other advanced payment options like subscriptions, free trials, set-up fees, and more. You can start a 7-day free trial of the product and try it for yourself without spending.
Also, PayForm supports over a hundred languages and currencies, so you can be sure that your landing page with Stripe integration will be accessible for anyone in the world, regardless of their location.
Use PayForm's conversion pages to build a landing page with Stripe integration
After creating your first payment form, create a Conversion page to start building your landing page. You can use our drag and drop editor to design your landing page and customize every detail of it. This editor allows you to customize not only texts but also add new elements to your landing pages like videos, testimonial blocks, countdowns, and more. And best of all, they are fully integrated with PayForm's payment forms. For this reason, you don't need to do complex integrations as these pages are made to convert.
The tools offered in this editor are made to not needing coding knowledge to be used. From titles, paragraphs, colors, fonts. Everything can be edited easily without needing knowledge of HTML or web design. Building amazing experiences for your customers doesn't need a developer anymore.
We have seen that the most successful conversion pages include some of all these resources. Using a conversion page instead of a naked form can increase your conversion rate by up to 45%. We have gathered some tips that can help you build a highly converting landing page with Stripe integration using Conversion pages from PayForm.
Some tips on building a landing page using Conversion pages:
Choose a template that fits your business: With dozens of templates ready to use, we have made the heavy lifting for you. The best way to build a landing page with Stripe integration is using one of these templates. This will save you lots of time of design.
Add rich content like video: Video is one othe best ways to capture your visitors' attention and increase your conversion rate. Use engaging video importing it from tools like Vimeo or YouTube. This will help your page stand out and build an amazing experience for your customers.
Add advanced elements to your Conversion page: Add elements like Coundowns to boost sales, action buttons that highlight the payment form. Create limited-time promotions or embed content using our HTML code editor.
Try the two-step payment form: In a context of landing page, an amazing way to capture the data of your customers before sending them to your payment section is to use a two-step form. Most our templates feature this design so it will be automatically activated once you choose a template that features it.
Connect your own domain: Connecting your own domain makes it easy to keep your landing page with Stripe integration in line with the rest of your website.
If you have never used Conversion pages before, we recommend you see our Conversion pages tutorial, which will guide you through creating your first landing page in PayForm. This is an amazing way to start creating amazing landing pages and building your business. You can visit the tutorials section for more videos.
What else can I do after I create a landing page?
PayForm does not only feature the option to create landing pages for receiving one-time payments. You can also easily create subscription-based forms that enable you to accept recurring payments (similar to Netflix) from your customers. Also, you can connect your landing page to a Members area, which is basically a private section where you can share content. Finally, we feature amazing integrations like Zapier and Webhooks, that allow you to export your customer data to any other application. This makes it easy to automate tasks like welcome emails, adding customers to spreadsheets, and more. Tools that you can integrate into your forms using these integrations are thousands, including Google Spreadsheets, Mailchimp, Asana, Zendesk, and more.
Finally, with an easy-to-manage dashboard, you have access to all your customers and subscribers. This way you can keep your business under control. This is also included with any PayForm subscription, so you can be sure that all your transactions will be in one place. PayForm is compatible with both, Stripe and PayPal, and you can add both payment methods to a single form. This is a great advantage over other tools as you can create a simple landing page with Stripe integration and PayPal integration at the same time. This is one of the best features available in PayForm as it lets you keep your business under control and also, global.
All these features make PayForm the best option to create a landing page with Stripe integration, without having to use multiple tools. You can try PayForm for free using our trial period of 7 days that we offer all our new users. You can try any of our plans and all our features in an unlimited fashion. This also includes creating unlimited conversion pages for your business.