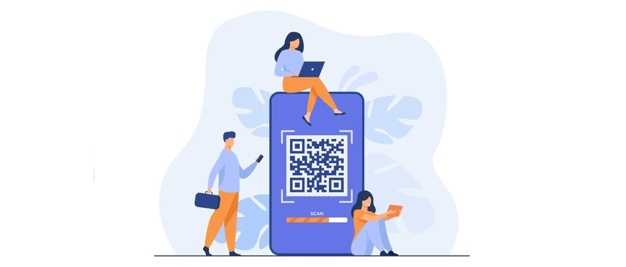 QR code payments have become ubiquitous in our post-pandemic world. Whether is for safety concerns or comfortability, the use of QR codes has become widespread enough to become a viable solution for your business. In this article, we are going to explore the alternatives that we have for accepting these types of payments and a small tutorial on how to do it in PayForm.
What are QR codes?
While we see them everywhere, and we know how to scan them, we probably haven't stopped to think about what exactly are QR codes. A QR code is basically a matrix barcode, similar to barcodes in products, but made for including more data in a smaller space. Unlike the older one-dimensional codes, QR codes use the two dimensions and can host an undetermined amount of data, as they don't have a preset size. The bigger the code, the more data it can include. Thanks to this, current codes can include more than 4,000 characters.
Also, QR codes can include simple URLs, and for this reason, have become an amazing option in mobile payments. You can point your QR code to any address on the internet, and point the people who scan your code directly to any place on the world wide web. Easy right?
How do QR code payments work?
Payment using QR codes is made by redirecting a user to a mobile website where they can proceed with their payment. This has several advantages, as the user completes their payment in the device, and not using an external terminal. This increases the security and trust of your customers.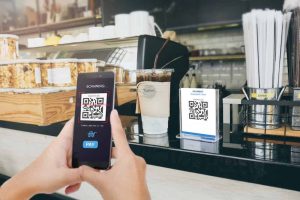 Also, QR codes are cheap to print. They can be printed using a conventional printer at home, or included in printed material easily. This is easier than carrying around a POS terminal to process payments.
How can I accept QR code payments using PayForm?
With PayForm, we have integrated with two different QR solutions, both free (ADV and QRSrc). Both work for creating a QR associated with your payment form that is perfectly readable using a mobile device. For this example, we are going to use ADV.
Step 1: Create a payment form
Create a payment form that will be the one embedded into the QR code. With PayForm you can create one-time and recurrent payment forms. Add the products or services that you want to add to your QR code using our editor, and customize the information you want to collect from your customers.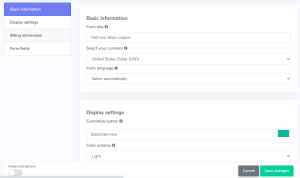 Step 2: Generate the QR code
Once the core is generated, select Share and then find the ADV service. This service will automatically generate a QR code that can be saved and printed anywhere.
In two easy steps, you created your first QR code for accepting payments using our simple-to-use solution. Using the flexibility of PayForm, you can add a donation form, or add multiple payments, create subscriptions, and several other options.
You can try PayForm free for 7 days, which will allow you to create unlimited forms and unlimited QR codes associated with them.