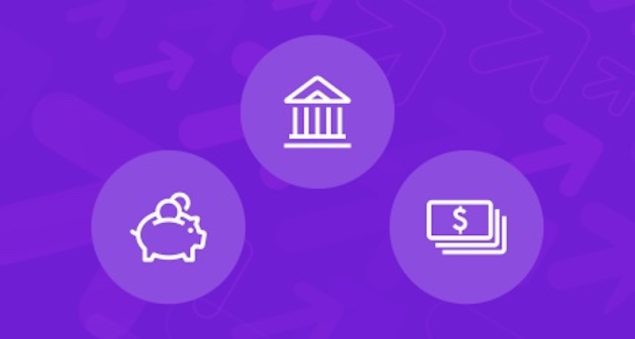 If your bank supports Zelle, you have probably noticed how quick and easy it is to send and receive money from your contacts. But if you ever wanted to accept recurring payments using Zelle, things can go a little south. This is especially complicated as requesting money with Zelle, in most banks, does not include a recurring payment option at all. This is especially complicated if you are selling products or services using Zelle, that require repeat payments like subscriptions. In this article, we will explore some of the alternatives you have for accepting recurring payments with Zelle, and how you can power up your business with recurring payments.
What is Zelle?
Zelle is a mobile application created by U.S. banks to make easy transfers between other users, in a fashion similar to Venmo. But, unlike Venmo, the money moves directly between the sender and the receiver's bank account. This is an amazing improvement over regular wires because it allows instant transfers between participating banks. But, how this works for sellers?
Zelle doesn't include accepting recurring payments
Zelle does not include a standardized solution for recurring payments, as it fully depends on your bank. Some banks allow you to set up a programmed Zelle payment, but this only works from your customers' side, and not as a payment request.
Also, the option of requesting money using Zelle it's not fit from a merchant's perspective. Every time you need to bill a customer, you have to create a Zelle money request in your online banking platform. This may be easy for an occasional dinner with friends, but for a business, it is not an option.
Also, using Zelle for this can be a bit cumbersome for your customers. Considering it is used by less than 35% of mobile app payers (Venmo being comfortably number one), there is no advantage from the convenience point of view.
The true advantage of using Zelle: Instant payouts
Most probably, the real reason behind your business wanting to accept Zelle payments it's the instant payouts. Considering that Zelle payments reach your account more quickly than regular credit card payments and even Venmo payments, it is understandable why your business may want to accept recurring payments using Zelle.
Instant payouts are key for several small businesses, that depend on receiving their payouts quickly and easily. For this reason, alternatives like Venmo don't work. This is an issue faced by lots of SMBs.
The solution: Accept credit cards + Stripe instant payouts
Stripe, the leading credit card processing provider in the US, provides a solution named Instant Payouts, that allows your business to receive up to USD 5,000 per day instantly. These transfers, unlike regular transfers, use the same network Zelle uses to provide instant availability to funds. Also, unlike Zelle, your payer's bank doesn't need to support it as it is a feature associated with your merchant account. This way, your business can accept regular one-time and recurring payments without discriminating against any user.
This is especially useful in environments where your customers are not prone to using Zelle altogether. Your customers only need to use their regular credit or debit card, and Stripe takes care of the processing and instant payouts for eligible businesses. It doesn't require you to change banks either and does not perform a credit check. For this reason, it can be used by any small business that requires quick and safe payments.
How to integrate Stripe in minutes without coding
The main issue with Stripe is that it requires code to be installed. But PayForm has come to the rescue. We offer a subscription-ready solution for small businesses that can be integrated in minutes by yourself, without any coding or design experience. This can help your business accept payments in no time using credit and debit cards, and collect not only money but your customers' information together with it (unlike Zelle).
Also, with recurring subscriptions out of the box, it is a far more complete solution than simply accepting payments through your bank app. Starting at $15/mo, it's an amazing solution for small businesses that require accept payments without having to do complicated tasks for each customer, like in Zelle.
PayForm offers a 7-day free trial, that you can use to set up your Stripe account with immediate approval and start accepting live payments in minutes.